The 2016 Dallas Digital Summit: Takeaways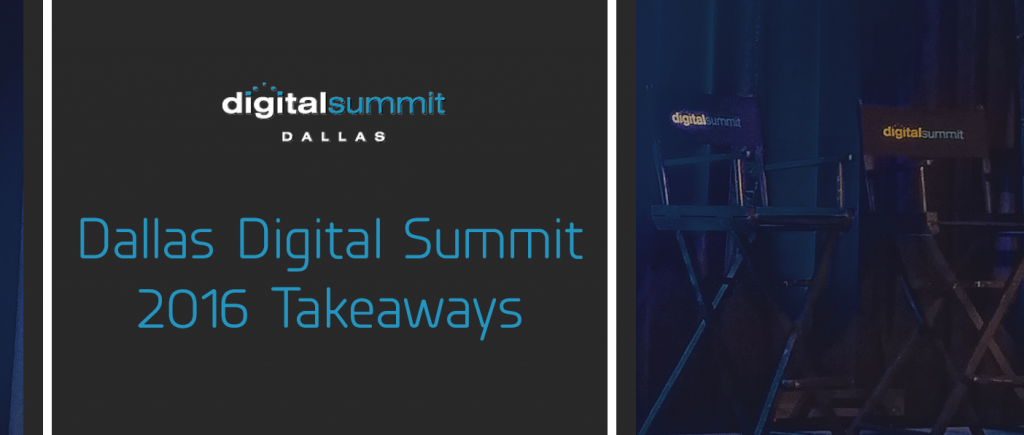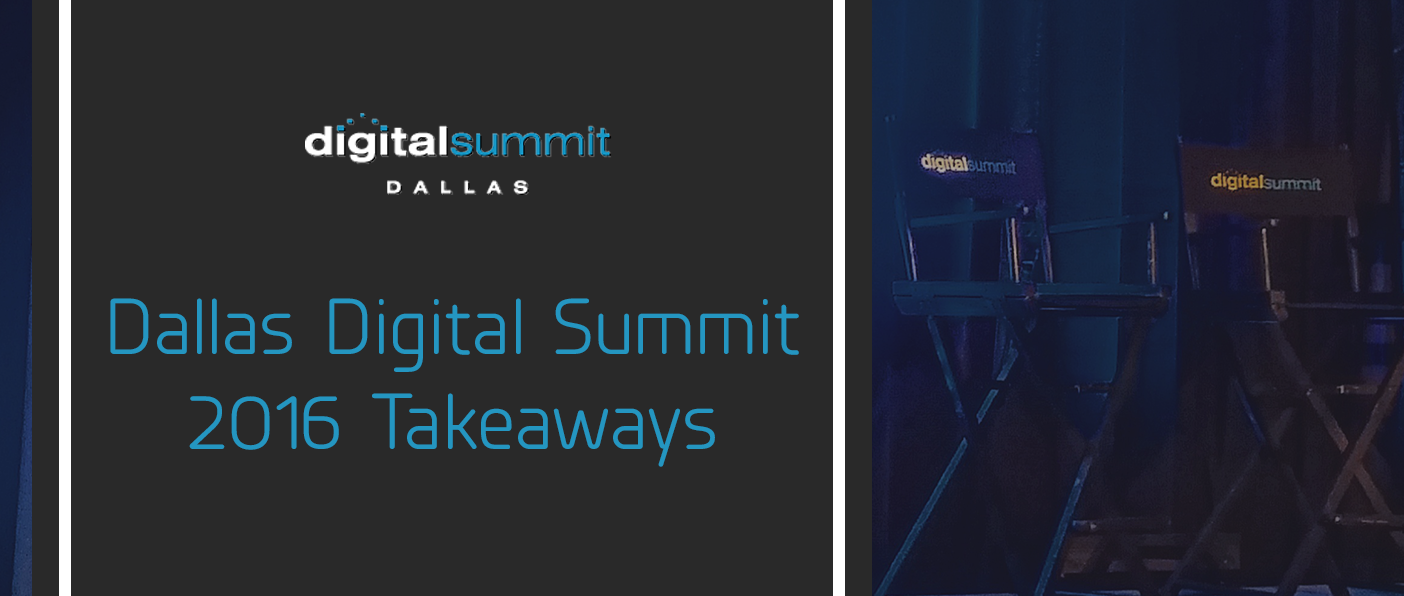 In December 2016, a few people from the LeadRival team attended the Dallas Digital Summit for the second year in a row. For those unaware of what #DSDAL is, it's a marketing and SEO based conference for professionals around the country to attend.
Though we were excited to hear from Rainn Wilson (who canceled last minute), our hope was regained with the opportunity to listen to the famous author, Seth Godin, as he spoke about his views on marketing. Our lunch keynote speaker, Ann Handley, gave us great tips on how to be better marketers. Alongside Godin and Handley, we were able to sit in on some amazing sessions held by industry professionals. This year, the marketing tone was shifted away from "disrupting the market" and heading towards amplifying a consumer's experience through personalization and content marketing. Below are key takeaways from the event and how they can be implemented in your firm's marketing plan.
Dallas Digital Summit Keynotes
Keynote Speaker: Seth Godin
"We can treat different people differently."
"When you're busy selling to everyone, you're selling to no one."
Seth Godin's words on marketing had an overall theme of targeting lists through segmentation. The marketing industry has advanced far enough for us to understand that people respond better when messages are tailored towards them. Segmentation can mean different things, depending on what you have the ability to section your marketing list on. Godin also stressed the importance of blogging even when you feel like nobody is listening. His final words were instructing everyone to "get off the plane and go make a ruckus" with our marketing.
Keynote Speaker: Ann Handley
"Your story is the thing that sets you apart."
"Smart companies don't follow trends. They lead them."
Ann Handley's words on marketing had an overall theme of disrupting marketing as we know it. Bringing bigger, braver and bolder content to the table with engaging content is more challenging, but also more worthwhile. A bigger story about your company will convert people to follow you as an industry expert. Creating short, sharable content will give people the necessary tools to share the word about you. Writing everything with your own tone of voice will define who you are, what you do and what you're like to work with. Combining culture, story, and empathy will create the tone of your voice. If all else fails, FIWTSBS, or Find Interesting Ways To Say Boring Stuff. At the end of the day, the biggest missed opportunities in content is playing it safe.
SEO & PPC Tips
Futureproofing your SEO: Michael King with iPullRank
The future of SEO is voice search because queries become entities.
Make hyper-targeted content
Align with the user journey

Requires content strategy
Requires persona-driven keyword research

Use structured data
Rich cards will also become popular because your content can become a featured snippet. Write with paragraphs, labels and bullet points answering what something does, what it is, or how to do something. This is in reference to Google's new algorithm, Hummingbird, which answers more questions. Keep in mind that snippets are usually around 45 characters, so try to answer a query quickly.
Google uses click through rates (CTR) to determine the importance of a topic to users, so be sure to always have your SEO and PPC working together for a cohesive message. The last thing to keep in mind is to secure your websites by switching over to HTTPS/SSL because Google will start giving rankings boosts soon.
Your Digital Marketing Fails by Janet Miller at Marketing Mojo
Did you know that not all traffic is created equal? Search engines are there to tell you the intent of the user. If your brand is able to marry intent with identity, you will be able to understand your target market.
There are many source models that you should pay attention to, such as:
Single Source Model

First Touch Attribution
Last Touch Attribution

Fractional Source Models

Linear (Equal credit to all)
Time Decay (Most credit to recent)
Be sure to always test out your attribution model through Google's Attribution tool.
Your conversions through SEO are not created equally. A higher conversion rate and low cost per conversion doesn't equal the best revenue.
Email Tips
Thinking Outside of the Inbox by Cliff Corr at Emma
When formulating emails, it is important to focus on the right things:
Design Matters – Graphics, CTA, mobile-friendly
Automate When Possible – Lay groundwork
You're Never Done – Analyze results
"People process images 60x faster than they process text", which is why you should never overlook having strong graphics that convey your message. Another great tip to keep in mind is that you should use more GIFs in your email now that they're supported on almost all email clients. Using moving graphics results in higher click through rates in your email. By pairing a great image with a strong call to action button, you will have an email that will interest your target market.
5 Ways to Improve Your Email Campaigns by John Thies at Email on Acid
Email deliverability is the most important and most looked-over factor in email marketing. Some brands use all images as content, but it is actually a best practice to "at least have 500+ characters" in an email. It's also important to watch the size of your email and try to keep it below 100 kb.
The from name, subject line and pre-header text is also important in emails. Using a trustworthy from name, such as John or John from Company, will give people a sense of security in knowing who is emailing them. You should always test your subject lines and add in pre-header text to give a quick glimpse as to what is in the email.
Your email design is also an important factor and should be coded to adapt to different devices by being:
Scalable – natural functionality
Fluid – % on containing elements
Responsive – uses code to change between devices
Fluid Hybrid – mix of fluid and responsive with a bit of code
Whatever you apply to your emails, make sure that you simplify your content. An email needs to catch your reader's attention in 8.25 seconds to be effective. If you feel like it's too much content, stick to the grandma test and KISS (Keep It Simple Stupid).
Hidden Talents of Email by Justine Jordan at Litmus
Email is getting harder to interpret with technology changing every year. But Justine gave us the go ahead to use classified "spam words", such as sale or USING CAPITAL LETTERS. We also don't need to listen to the myth that emails must be 600 pixels wide because of mobile scaling. Though, we should always be formatting our text only emails because Apple Watches display text only.
Another great tip is to rethink our CTA verbiage. Instead of always saying "Click Here", try switching it out for something more descriptive like "Read Full Article". This will lead to higher CTRs because people will understand what they're supposed to do. If you have a coder on your staff, try out dynamic image swapping based on who or where your email is being opened.
Content Tips
Use Content & Design to Increase Conversions by Jon-Mikel Bailey at Wood Street
Did you know that westerners view web pages in "F" pattern? This means that you should create content with this in mind. Use strong headlines, bullet points and add graphics to make your content easy to scan.
Your brand should be creating utility content to gain repeat viewers, such as:
How-to Videos
Though Provoking Posts
Tools, References, Studies
Problem Solving Content
Timely & Up-To-Date Content
By creating strong content and placing it on a responsive website, people will feel compelled to stay on your website longer and visit more pages.
Final Words
There were many other great sessions at the Dallas Digital Summit that we were unable to see. If learning more about marketing, SEO and PPC is something that your firm is interested in, check and see if there is an event happening in your area next year. We've found it beneficial to stay up to date on marketing trends every year.
We hope that quick overview gave you some new insight on where the marketing industry is heading and inspired you along the way. Check in with us again to read up on our Digital Summit takeaways! Please reach out to us with questions at grow@leadrival.com.
LeadRival www.LeadRival.com 1207 S. White Chapel Blvd. Suite 250 Southlake, TX 76092
Ready to start getting more leads?
Connect today to learn more...
Schedule a Call
Let's talk more about what LeadRival has to offer your firm.
Complete Our Contact Form
Let's talk more about what LeadRival has to offer your firm.