With the rise of technology in recent years, the definition of a good logo has changed.
So how might one create a logo without hiring a graphic designer? My personal favorite option is using a trial version or purchasing Adobe Illustrator. This will allow for scalable, pixel-free vector creation for high quality images. It takes a bit of exploring to get used to but is the number one resource designers use on a daily basis.
Don't want to spend money on Illustrator but have an iPad? Head over to the app store and download Adobe Illustrator Draw, which is a limited but functional version of the software. Another useful Adobe product to look at is Adobe Photoshop as it can save vectors in .png (transparent) image format for use on websites, documents, and more. Though Photoshop can create in shapes and import vectors, it is better to create a logo in Illustrator.
Another resource option for those less confident in their design abilities is browsing Google for an online logo creation software. I would recommend thinking long and hard about this option unless you're okay with the likelihood of seeing your logo tied to another company. Most online creation websites use a clip art library for users to choose from where you have the ability to use any vector from online with Illustrator. My personal favorite sites to purchase icons from would be CreativeMarket, MightyDeals and InkyDeals.
Before designing a functional logo, consider how branding and color/shape theory can work together. Choosing the right colors are important due to the psychological impact they have on a viewer. Unique shapes are extremely helpful to make your logo and brand be more recognizable.
Color:
Red: Energetic, Powerful, Exciting
Orange: Confident, Friendly, Motivational
Yellow: Optimistic, Happy, Warm
Green: Peaceful, Growth, Healthy
Blue: Dependable, Strong, Trustworthy
Purple: Visionary, Creative, Respectable
Black: Successful, Authoritative, Loyal
White: Pure, Truthful, Innocent
Brown: Solid, Safe, Reliable
Shape:
Circular: Wholeness, Safe, Connection, Supporting, Protecting
Rectangular: Orderly, Logical, Secure, Strong, Reliable
Triangular: Powerful, Lawful, Balanced, Stable
Vertical Shapes/Lines: Courageous, Dominant, Menacing, Masculine, Powerful
Horizontal Shapes/Lines: Calm, Composed, Tranquil, Feminine
With the right combination of these two elements, a logo will invoke certain emotions that pertain to a brand. As it relates to color, many experts recommend sticking with a maximum of two to prevent an inordinately busy logo. Also, feel free to experiment with abstract shapes, as it will be an eye catcher more often than a basic shape.
Creating a Logo in Illustrator
Sketch out ideas
Great ideas can easily be found through simplistic initial sketching of logos. Even if you're not artistically gifted, baselines can be formed without technical drawing skills. Though it might take some time, try to find a few concepts that you feel strongly about and move towards refining them.
Find a Vector You Like OR Create One Yourself
By hovering over each icon, a title becomes visible that explains the use of each tool.
The Pen Tool (P) allows for total freedom when customizing a shape. It possesses the capability to create straight and curved lines that link together to fill in the shape. The Type Tool (T) opens up a text box to type inside, while also giving the option to adjust fonts, sizes, colors and more. The Shape Tool (M), when right clicked, gives the option to create a variety of shapes. Tip: When holding down the Shift Key, a shape is symmetrically designed. The Eyedropper Tool (I) choses a color for application on an object or text box. To select colors from your entire screen, click and drag the eyedropper tool outside of the Adobe Illustrator artboard to the desired color. There are certainly other robust tools available, but knowing these basics can help with designing a great logo.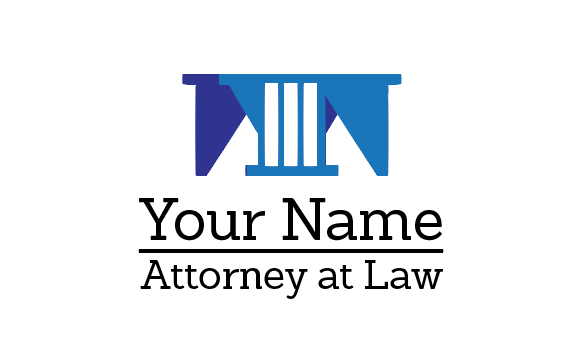 Stuck on what type of symbol to use? Try experimenting with letters in the company name!
Add Your Company Name
Choosing the right font is the most important step in creating a logo. We put together an infographic that best explains how to decide on the right font here. Font websites, such as Fontsquirrel, have a fantastic array of free fonts that can be used commercially. A rule of thumb for making the right choice is to stick with sans serif and serif fonts, while avoiding anything classified as "decorative or novelty".
Timeless logos generally contain fonts that are simple, but if you'd like something more personal, you can create your own handwritten logo. All you have to do is write on a piece of paper, scan it in, and vectorize it in Adobe Illustrator (or write directly on your iPad in the Illustrator App). This could provide a classy way to stand out against your competitors.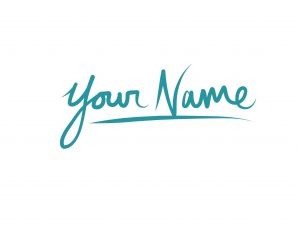 Save It and Get Opinions
After creating a few solid versions, files are best saved in .png format. This format, unlike a .jpg, will save with a transparent background. This allows the image to be used on any background without a white box surrounding it.
An important tip for saving a file is knowing where it will be used. For example, printing the file would require it to be saved in color mode CMYK (Cyan, Magenta, Yellow, Key/Black). If the file will only be used digitally (website, advertisement, etc.), it would need to be saved in RGB (Red, Green, Blue).
Once the designs are saved, it's always best to get opinions from others. A different perspective on design, could bring to light an idea that wasn't previously thought of. Though designing a logo is a lengthy process (that could involve multiple revisions), it's a business element that can set your firm apart from others.
Have a great logo but still feel your firm's marketing could be improved? Let LeadRival help with our Advertising Simplified ® model. Reach out anytime by emailing us at grow@LeadRival.com or call us at 1.800.332.8017.