LeadRival Video Testimonials
"We've worked with the LeadRival team since 2010. During that time, they've played a key role in cost effectively generating thousands of premium level social security disability leads."
Jason Baril, Ogle, Elrod and Baril, PLLC
"LeadRival provides exceptionally high workers' compensation leads. Our collaboration resulted in immense growth for the firm. LeadRival is a trusted vendor that always puts their clients' needs first."
 Jerry Lehocky, Pond Lehocky Stern Girodano
" We have used a large number of origination sources of the years. For personal injury, many of our serious cases have come through LeadRival, and I would strongly recommend using them if you're looking to grow your personal injury base."
Steven Gacovino, Gacovino, Lake and Associates
"We've been doing this for the past 8 years. It's my primary source of leads for my practice."
Leeders & Assoc.
"I've seen a substantial increase in business by using LeadRival."
Denvil Crowe
"I first started off with LeadRival back in 2011 and it's been phenomenal. It's actually helped accelerate my practice."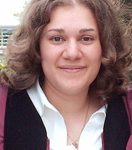 Lamya Forghany