WHY VIDEOS?
Videos are becoming a mainstay in the everyday life of people around the world. Did you know that "78% of people watch videos online every week" (Hubspot) or that "Internet video traffic will be 69% of all global consumer Internet traffic in 2017" (Cisco). This clearly shows how videos are taking over the internet as a quick and exciting way to be informed.
Videos allow for easy skimming of text making it a preferred way to get ahead of your competitors. If you're not already using the power of video, now's as good of a time as any. You will find videos are a cheap and simple way to create a strong online brand for your firm.
CREATING CONTENT
Creating a legal video takes more effort than writing a blog post, but can be very beneficial if done correctly. If you don't know where to start, we have analyzed some suitable topics for law firm videos.
Topics
An informative video about your law firm: practice Area, location, contact info
A video answering frequently asked questions your firm gets
A video teaching valuable information: do's & don'ts during a case
DECIDING THE TYPE OF VIDEO TO USE
Once you have decided on a topic for your video, you'll need to determine what type of video you want to create. Here are two easy to create types of videos to consider:
Types
A recording of someone at your firm using Magisto – Business

Pros – Adds a face to your firm creating a personal, relatable touch
Cons – Requires more time for filming and editing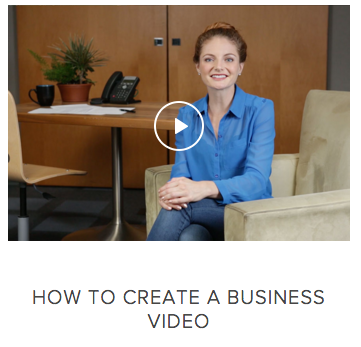 An animated whiteboard video using VideoScribe

Pros – Easy to put together and is attention grabbing
Cons – Requires understanding of software (we can help; see below!)
HOW TO: VIDEOSCRIBE
Our go-to video creator is a program called Videoscribe. Though initially it can be a lot to take in, learning how to use the software takes virtually no time and is worth it! It's certainly much easier than editing a video together if you don't want to use an online program like Magisto. Here's how to get off the ground!
Intro to Videoscribe (What is it?)

Videoscribe is an animated whiteboard creation software that many businesses are using for easy video creation.
Starting new (Blank Canvas)

Starting is always the hardest part of creating a video. Do you want to start with text or pictures? It's important to have a script ready to know what topic you are creating your video around. If you don't feel that you are artistically inclined, try mapping out a storyboard on paper first to follow.
Adding an image (Upload vs Library)

The first option on the top bar is an icon representing a sun and mountains. Clicking on this brings up options for adding an image through their library, uploading a file or pasting a link from the internet. You have the options to search or click through their image gallery and pick a hand drawn illustration to use. You can also click the folder icon to search your computer or the world to search the internet. We suggest using a .png format that is transparent for the best results (especially if you want to add in your logo).
Adding text (Fonts, Sizing, Colors) & using size variety

The top bar has a "T" icon to represent the text box option. Here, you can type in your message (we suggest putting two spaces between each word for better spacing). You can click the + icon to switch between different fonts, though their basic font appears the most "handwritten". You can also change the color of the text by clicking the rainbow icon and selecting a color.
Changing properties of element (Timing, Colors, Etc.)

When adding something to the video, you will need to adjust the properties to make your timing more manageable. Click the element you added on the bottom bar, then click the square icon with the lines that represent a piece of paper. This will bring up your properties that adjust how you see the image or text. Make sure to always reduce the animation timing, or it will be too long for your viewers to watch. You can also adjust the pause and transition between elements to better reflect any voiceovers or music you add. Play around with the different options to see if you can adjust the look for how you want it. There are other advanced options that are great to learn but are not necessary for a good looking video.
Setting camera (Locking canvas scale and position, adjusting views)

After every element you add, always lock your canvas to how you want it to be viewed. If this is not done, each element will be zoomed in to and can throw off a nicely composed frame. Lock the canvas by clicking on the video camera icon with a check mark on the right hand side of the bottom toolbar. You can also remove a camera lock by clicking the element of your choice and then the video camera icon with an "x" mark on it.
After you set up a frame how you want, you can get a blank part of the screen by using the arrows and the + or- signs above the bottom toolbar. Keep in mind the arrows are backwards, so if you want to move the screen left, click and hold the right arrow to scroll. Always be sure to lock your camera on the new item you add in after doing this. Otherwise, you will lose your frame settings.

Other elements (Charts, Music, Voiceover, Background, Hands)

There are many other elements you may add to your video by looking on the top toolbar. These include: charts, music, voiceovers, backgrounds, and hands.
With charts, you can adjust the chart type and information all within the Videoscribe program. It will take some getting used to but can really add value to your video if used correctly.
Music is necessary for an online video as long as it fits the feel that's appropriate. Videoscribe offers different tracks to choose from that are filtered by name, length and calmness range. Be sure to pick a song that fits well with the length of your video or upload your own by clicking on the folder or link options as before.
Including a voiceover can create a fantastic personalized touch to your video. You can record it right in Videoscribe, or you can upload a pre-recorded version and adjust your video slides to match the timing of your voice.
Exporting and publishing (Link, Save File, YouTube, Facebook, PowerPoint)

After you have created a video you are happy with, make sure to always save by clicking the floppy disc icon on the left of the top toolbar. To export or publish your video, click on the far right icon on the upward arrow on the top toolbar. Be sure to click the arrow icon directly next to it to play your video to make certain you don't want to make any other changes. The export and publish options cover every format you need. You can get a quick link and host the video through videoscribe if you want to quickly share it with others on your team or within a website. You can also click the floppy disc icon and save it directly to your computer in any video format imaginable. If you have a YouTube channel for your firm, you can have Videoscribe directly upload it if you are logged in. You can also post to your Facebook wall by uploading it through the Facebook icon. Last, there is a PowerPoint option available, which will create a new PowerPoint and insert your video on a slide to view.
POSTING THE VIDEO
Locations
Don't know where to post your video online? We have reviewed the top ways for posting so you don't have to.
YouTube has been around for quite some time and is the #1 website to view videos on. Everyone has access to YouTube channels, and with the right SEO, your video could pull up as a result of someone typing into the search bar. It provides easy to understand analytics and is completely free. Unfortunately, advertisements do pull up on your video and all traffic for your video will direct back to YouTube's website.
Pros – Easy to understand analytics, easy to find, free
Cons – Advertisements, traffic goes to YouTube
Wistia is a fantastic website that will host your video for a small monthly fee. It is beneficial for businesses to use due to the features it offers, such as lead generation. You can have viewers type in their email to view the video which can all be analyzed on their easy to understand analytic platform. Their video hosting software can be adjusted to match your firm's colors, as well as have a ton of customization that leads directly to your website and social media profiles. Though there is a small learning curve comparatively to YouTube, you can easily configure Wistia and see the benefits.
Pros – Easy to understand analytics, business orientated, lead generating
Cons – Has learning curve, cost
Hosting a video on your own is another option. This generally will require some help from your IT team or whoever handles your website. Depending on how you set it up, hosting your own video will cut out the middle man and bring traffic directly to your website. Plus, you won't be spending any money or worry about advertisements because you will host it on your own. Keep in mind you won't have the extensive analytics that other sites provide and customization could be limited.
Pros – Brings traffic to your website, free (depending on your web host)
Cons – No extensive analytics, no customization
Check out our video that we created on VideoScribe and tell us what you think! Have any questions about how to better your firm's marketing using LeadRival? Reach out to us at grow@leadrival.com!