Legal Leads: Secrets of the Industry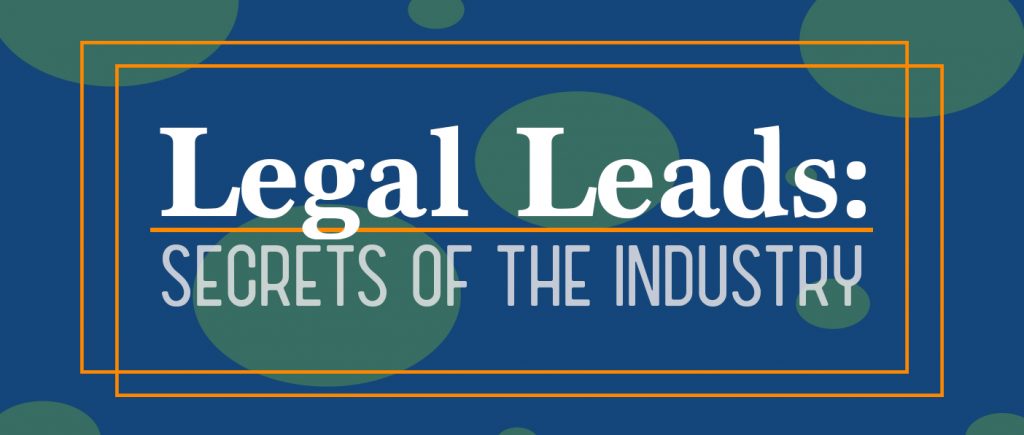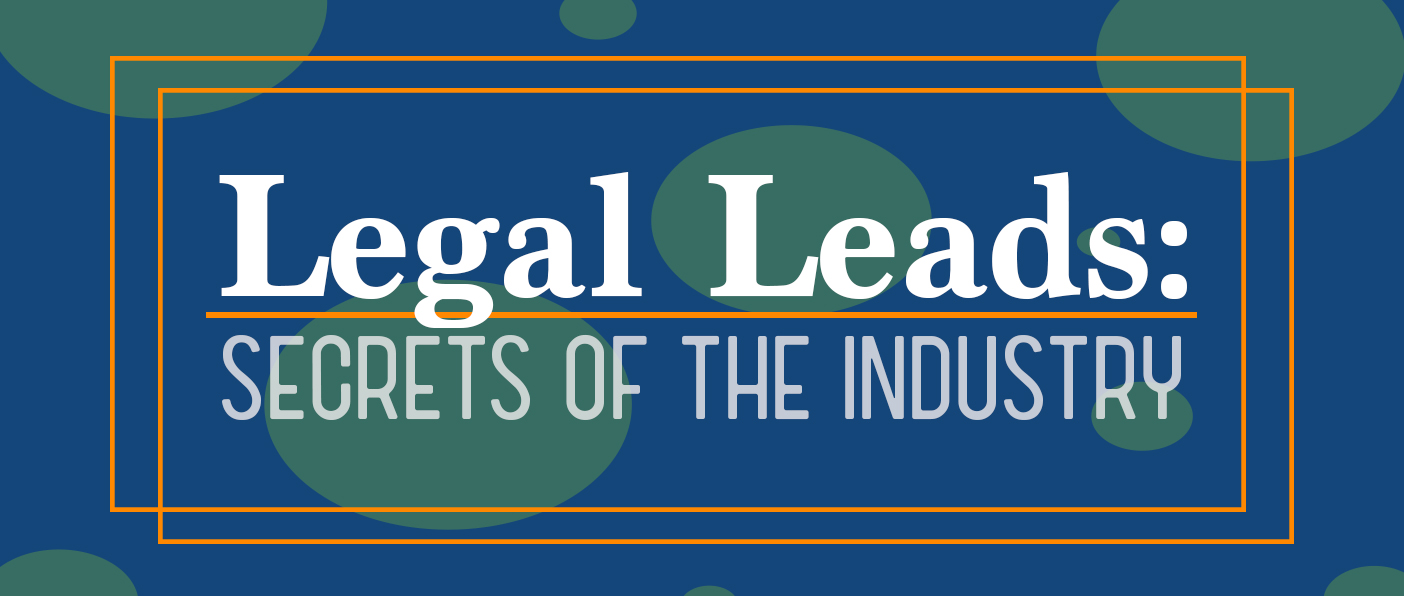 Legal Leads- either you've heard that they will help grow your business or that they are a waste of time. And if you've done your research, you'll hear every answer in between. With so many legal lead generators in the industry, it's hard to differentiate which services are beneficial or not. We're here to give you an exclusive look into what nobody wants to talk about – what sets legal lead companies apart.
Legal Leads Aren't All the Same
Why waste an annual budget on a marketing tactic if you keep getting the same end result? With many firms, they get burnt out on terrible leads that waste their time and money.
Lead Quality Counts
When deciding if leads are right for your firm, doing research on lead quality should be the first step that you take. Are leads being generated on websites that provide solid information and filtered forms? Or are leads being generated through scams and faulty information? The way that a lead is generated can instantly tell you what kind of prospect you will be getting, so make sure that you know the details. For example, if you only accept social security clients if they're within a certain age range, make sure that your lead generator can filter on your requirements. It's a little step to take, but will help your retention rates later on.
Legal Lead Companies Shouldn't Lock You in a Contract
How secure do you feel about a company that tells you that you are stuck spending your money even when you don't know what the outcome will be? Signing a contract for an extended amount of time can be scary for anyone, especially if it's their first time purchasing legal leads. Be wary of any lead generation company that does this because you should have the right to cancel at any time. At LeadRival, we work on a month-to-month basis and assign you an account manager to work with you on anything that you may need.
Lead Exclusivity is Important
Some of the biggest lead generators in the market don't follow an exclusive lead model. An exclusive lead model is when a lead generator only sells one lead to one buyer. At LeadRival, our leads are exclusive because we want to make sure that our clients get the time to retain clients without worrying about competing with other attorneys. When someone fills out our lead form, we display an attorney or firm name on our thank you page to reassure our lead who they will be speaking with. This will help build your brand credibility and trust with potential clients. Keep in mind that even though a lead may be exclusive, it doesn't mean that the lead didn't fill out multiple forms online when searching for help.
Lead Nurturing Gains Results
Unfortunately, leads don't retain themselves. Just because someone fills out a form doesn't mean they'll answer their phone on the first call. That's why lead nurturing is such an important skill to incorporate within your firm. Most lead generators will tell you a number of conversions that sounds amazing, but that could only apply to their clients that have their system down. We're here to tell you that you won't get results if you don't follow up with calls, emails and even texts. It's also a known fact that timing is everything in the lead nurturing game. The second a lead comes in, it's important for firms to call them back quickly so that the lead won't forget who they're supposed to talk to and move on to another firm.
Legal Lead Delivery Can Influence Retention
How legal leads are delivered can impact your success rates significantly. Having multiple delivery options is a way to make sure that no lead gets left behind. To give you an idea of what should be happening, you should be able to choose between receiving leads via email, texts and even your CRM system. And if a team of people will be handling the leads, their information should be added into the communication cycle as well. Hopefully this has shed the light on the secrets of the legal lead generation world. So if you're asking yourself "Does legal lead generation work?", the answer is yes as long as you work with it. Unsure of where to start purchasing legal leads from? LeadRival has perfected lead generation by adjusting our leads based on our client feedback for over 15 years. Our legal leads are exclusive and delivered in real time, and you'll never have to question what our filters are because we'll tell you! For more information on how we could help grow your practice, contact us at 1-800-332-8017 or emailing us at
grow@leadrival.com
today!
Ready to start getting more leads?
Connect today to learn more...
Schedule a Call
Let's talk more about what LeadRival has to offer your firm.
Complete Our Contact Form
Let's talk more about what LeadRival has to offer your firm.