LeadRival Car Accident Leads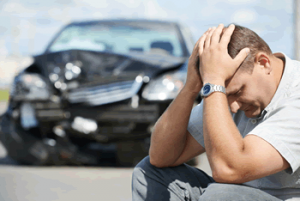 There are nearly 6,420,000 auto accidents in the United States every year. Unfortunately, vehicle related accidents are the leading cause of severe injury or death  for individuals.
As issues with their claims arise, these people need an attorney to help fight for their rights and fair compensation.
LeadRival generates thousands of 100% exclusive, premium quality leads per month under these main categories:
Car accident injuries
Pedestrian accidents
Hit and runs
Drunk driving crashes
Dangerous road construction accidents
Motorcycle accidents
Commercial trucking accidents
Uninsured motorists
Auto Accident Lead Filtering System
We ask the right questions to ensure that our partners receive the highest quality prospects. Here are the requirements set in place in order to be considered a viable lead:
Type of accident is properly identified
The accident occurred within the statute of limitations
User was not at fault for the accident
User was physically injured
User does not already have an attorney
Let's work together to build your case load and help consumers get the legal assistance they need. If you are an Auto Accident Attorney looking to grow your practice through lead generation, please call us today at 800-332-8017. Or to get started immediately, simply Join Our Network and a representative will contact you directly.
---
Visit our Auto Accident Injury Site
LeadRival operates a variety of injury-themed websites that educate consumers on the legal process. The site listed below generates thousands of auto accident leads each month for our partners.