There are 60.3 million couples who show they are married in the United States and nearly 50% of these couples will end in divorce. Leadrival would like to bridge the gap between consumers seeking legal representation for divorce proceedings and Divorce Attorneys looking to take on new clients.

Divorce Lead Filtering System:
Divorce Leads are virtually useless to you and your business if they don't convert. We ask the right questions to ensure that your divorce leads are of the highest quality.  Below are some of the questions we ask:
Do you have an attorney — Must answer "No".
How soon are you looking to hire an attorney?
How will you pay for your legal fees? — Must answer that they have funds to pay
Grow your firm by getting more Divorce Leads from LeadRival
 Take The First Step Towards Increased Lead Volume And Higher Success By Partnering With Us Today!
It is time to take action! If you are a Divorce Attorney looking to grow your practice through lead generation, please call us today at 800-332-8017. Or, to get started immediately you can simply Join Our Network  and a representative will contact you directly.
---
Visit our Divorce Site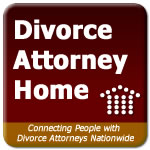 One of our consumer based websites, divorceattorneyhome.com, is solely focused on generating Divorce leads. This website educates consumers on the divorce filing process as well as capturing thousands of leads for our partners.