Come See The LeadRival Team at

This year we've "Upped the Ante" and are offering a 50% discount off the first month's invoice of any new partners that sign up at the conference. If you're unable to make it, for a short time we are extending the offer to the general public.

Don't miss out! Call us prior to the event at 800-332-8017 or complete our inquiry form and a representative will contact you directly.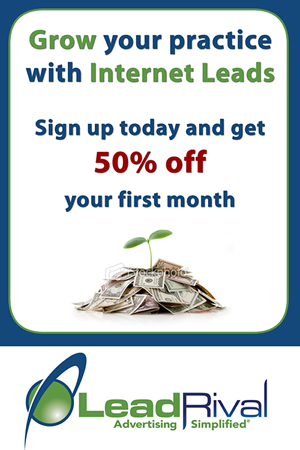 $500 DISCOUNT FOR CURRENT CLIENTS!
CURRENT CLIENTS DON'T FEEL LEFT OUT!
We currently offer a $300 credit to our partners for each referral they provide us with.

For a limited time we're offering a $500 discount off your invoice if you refer a friend* and they sign up prior to or at the conference.
*A $500 credit will be applied to your invoice after the referred client pays their first full month's invoice.