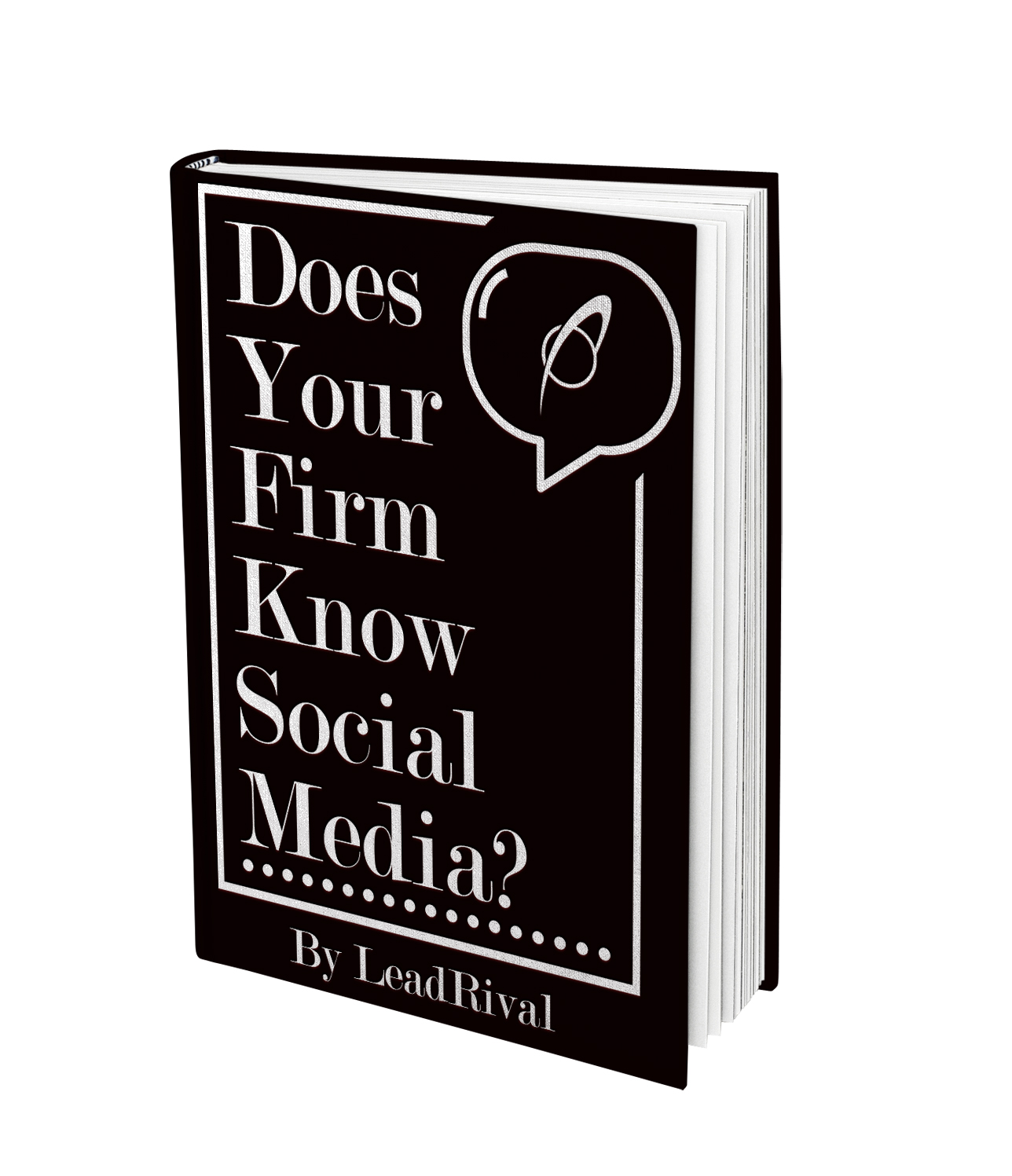 Does Your Firm Know Social Media?
Don't miss out on this white paper about each social media channel!
Our white paper helps with choosing the best option for any firm to spent time marketing on.
————————————————————————————————-
What You'll Find Inside This White Paper
A walkthrough of the different types of social media networks – Facebook, Twitter, LinkedIn, Google Plus, and more!
Explanations of each network's benefits and need-to-know posting strategies to increase ROI on the social media of your choice.
Free template to help with scheduling social media posts – plus the best times and dates to post for the most engagement.
5 Ways to Market Your Firm
Make the most out of your time and learn the basics of marketing your firm!
Want to know more about marketing your firm the easy way? LeadRival has the white paper that can steer you in the right direction.
————————————————————————————————-
What You'll Find Inside This White Paper
How to get more clients through e-marketing
How to build lasting relationships with clients
How to post relevant information online
Why social media could make or break you
How easy it is to create a name for your brand
Why outsourcing marketing isn't a bad idea