The Google rel=author tag is huge, mainly because your competition is most likely not doing it…well not yet at least.  At LeadRival, we implemented this Google authorship into our blog posts when we realized the impact it would have for search engine users.  And now it seems the secret is out and everyone is about to try this approach.  Your competitors ARE going to do this, so once again, do it first and give your author tag AUTHORITY in your niche before they do!
below is a snippet of Google authorship from one of my previous posts about the strategy of smart backlinking.  This is what you will see in Google search engine results when your author tag is created correctly.


What is the Google rel=author Tag? (authorship)
The Google rel=author tag is a visual stimulation that has been added to the dry and bland styling of Google's search engine layout.  On a page of blue, green, and black text you have a wonderful image that attracts the eye, practically forcing someone to click on your article.
The authorship tag is a signal that can give you as an author, the authority you deserve.
The tag can also backfire on you if you write horrible articles (more on this in the advice section below).
It can give that 1 search result a link to not only that article but also to more of your author posts, a 2 for 1!
The tag can also trigger more search results by your author tag helping you dominate that page.
Try to use it ONLY on articles/blog posts you find to be informative and that people will want to share.
My reasoning:  Someone finds your article in search.  You have your author tag included. They click on the article.  They find it weak, boring, and dull.  They hit the back button to find something else more relevant and intriguing. A possible signal is sent through algorithms that the article written under that rel=author tag is weak.  end result:  now not only your content could be found poor but also you as an author, possibly pushing both your rel=author and your future articles further down in search.  And naturally, if articles written under your rel=author continually get visits without these high bounce rates, you might be considered an authority in that niche and given better search engine results.
Use a rel=author image that is inviting to EVERYONE that stumbles across it.
Add some color, make it a close up, give us a smile!  You don't want to lose any potential customers because of a poor image choice.
***If you are ready to create your rel=author tag, visit my related article How to add the Google+ rel=author tag to content via html***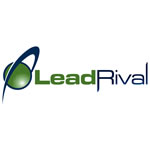 Click here and learn more from Google on how to implement your author tag in search:  https://plus.google.com/authorship