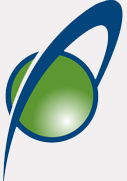 Advertising Simplified®
Over one million people search for a lawyer online each month. As more and more people turn to the internet to find professional services, you have to ask yourself, when clients are looking for you, are you there?
LeadRival has built several top of the line internet marketing systems to make our online presence the key to helping clients find your law firm. From sites tailored to specific legal practice areas to a searchable directory of legal professionals, LeadRival can provide you a low cost solution to your legal online advertising needs.
PPC Analysis
To get a real understanding of where performance is breaking down, you need to analyze each step of the conversion funnel.
6 Tasks That Can Improve Your Search Engine Rankings
Diagnose individual site issues, improve upon, measure results, and move forward.
Remarketing Your Products and Services!
How to maximize overall exposure and profitability with re-marketing.